HAPTICORE in kitchen applications
Make operating your kitchen appliances simple, safe, and intuitive with freely programmable haptic feedback.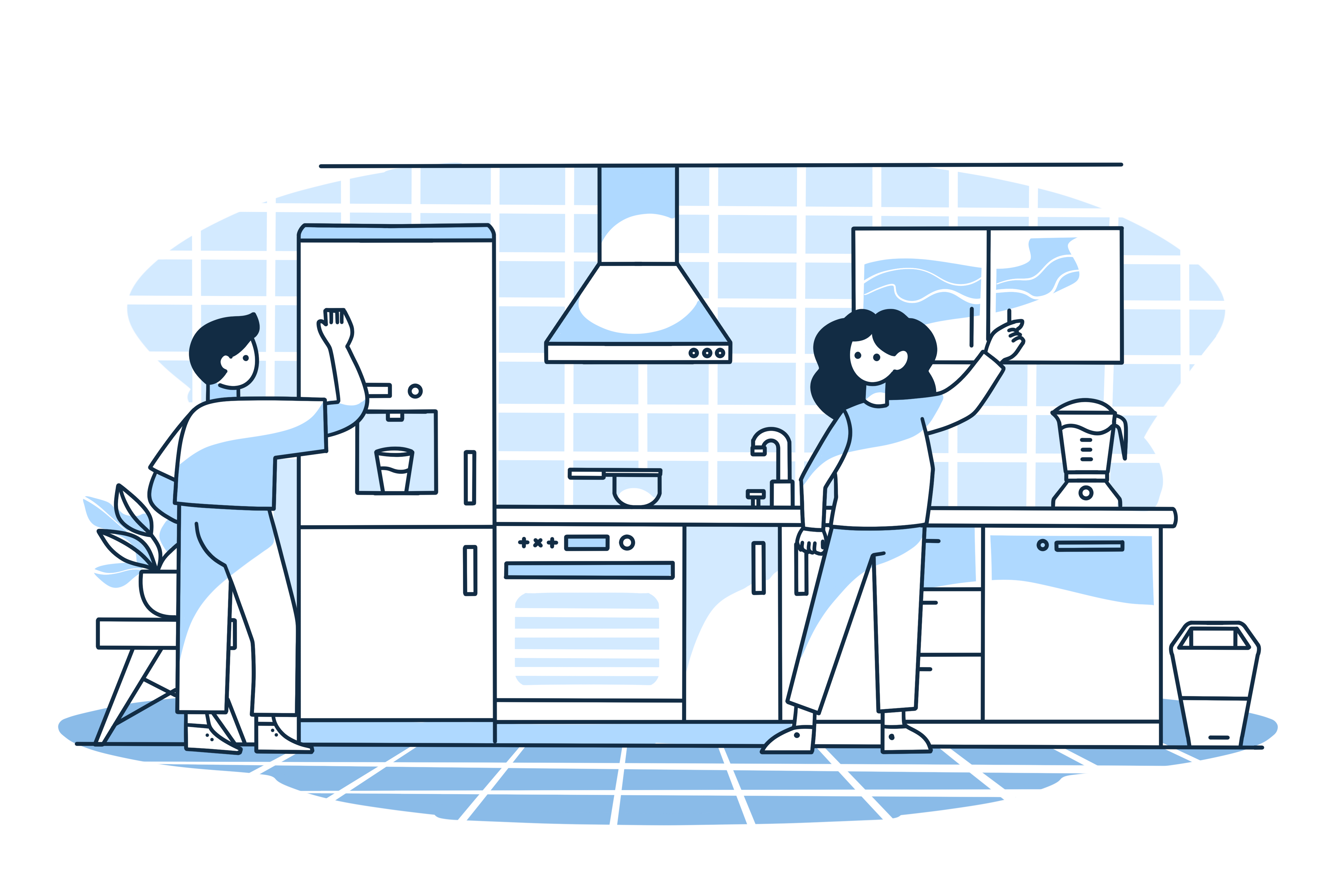 1
Meets any design requirements, whether simplistic, premium or discrete with clean surfaces
2
Barrier and freewheeling functions ensure safety for the whole family, even when there is no adult in the kitchen
3
Providing natural, mechanical touch-sensory feedback in every smart kitchen device.
4
Ticks and stops make kitchen appliance operation simple and intuitive, so nothing gets in the way of the favorite recipe
Grease splashes, wet fingers, complex device menus & children's hands on hot surfaces – especially when you're in a hurry, the dream kitchen quickly becomes a cooking nightmare.
But cooking can be so much easier.
Let us give you some ideas on how you can use HAPTICORE and its smart haptic feedback to make the operation of your kitchen appliances simple, safe, and intuitive.
Products are becoming increasingly versatile, connected and offer more and more functions. And this trend has also arrived in the kitchen.
But especially when it comes to cooking, where many things happen at the same time and hands rarely stay dry and clean, the need for easy-to-use HMIs is essential for a pleasant cooking experience. This poses a major challenge for OEMs since mechanical switches and rotaries are not capable of handling the desired degree of complexity any more, whereas touch displays simply do not offer a comparable level of precision and control.
But with HAPTICORE, we give you the best of both worlds – programmable haptic feedback for the simple, safe, and intuitive operation of complex multi-layer user interfaces.
And HAPTICORE is much more than just a haptic rotary switch. It can offer a whole new level of guided cooking, make the user experience of connected smart home devices even more seamless, and thanks to smart haptic feedback modes, can make cooking safer for the entire family.
Thereby high-end materials, premium quality made in Austria, and multifarious customization options guarantee uncompromising product design.